KBK light flexible track system
KBK light track system
is a track device used with KBK lifting equipment. We all know that beam cranes or other large cranes are generally composed of modular modules. Common modular modules include crane suspension hooks, rails, mobile cranes, electric hoists and control devices. The structure of the KBK light flexible track system has its own characteristics. KBK light flexible track system's hanger adopts a ball-and-socket design and needs to be installed. Under the additional steel structure, to meet the requirements for auxiliary beams. Compared with KBK light rigid track system, KBK light flexible track system has better flexibility and maneuverability.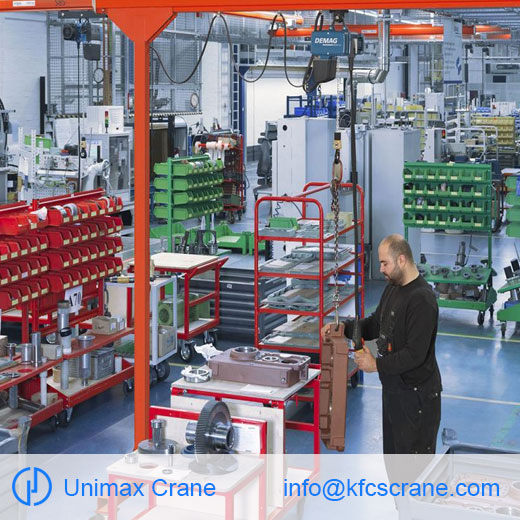 Features of KBK light flexible track system
1. KBK light flexible track system has better mobility and can complete independent walking, so it is suitable for some places with special operation needs.
2. KBK light flexible track system has certain construction requirements during the installation process, such as the need to increase the lifting fixed points, the construction life is long and the equipment is more stable.
KBK light flexible track system include three types: KBK-M, KBK-S,KBK-D.
Single track KBK-M: This monorail track for all our lifting equipment, provides a versatile solution for lifting and moving loads. Standard connections and fasteners ensure easy assembly. The modular design can change when production conditions change, simply and quickly complete tasks.
Single-beam track KBK-S : The easy-to-use KBK-S model single-beam track has a large operating radius. As the push trolley is automatically positioned to the best lifting position,that can reduce the occurrence of the load shaking phenomenon. The 3D design and low dead weight provide a human-machine control solution for plant lifting operations.
Double-beam track KBK-D: The KBK-D double beam track has the capability of heavy load and is widely used for heavy lifting. The hoist is located between the two girder sections to ensure maximum utilization of space.