ELECTRIC CHAIN HOISTS ATHLO Chain & ATHLO Chain SL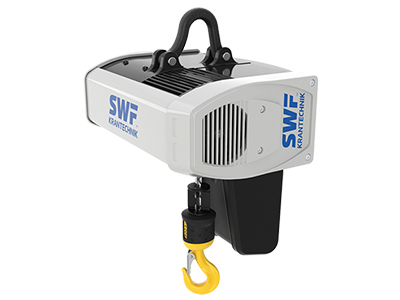 The ATHLO Chain Series, our latest generation of Chain Hoists, is designed for loads up to 5 t. At the launch of the new series, we are offering this model for loads up to 2500 kg with further options to follow in the coming months.
ATHLO Chain ombines high security, performance and usability with easy maintenance and a long service life. The modern design features a newly constructed interior and all-new mechanical components. ATHLO Chain is easy to use and delivers top performance in different conditions.
In addition to the standard version, ATHLO chain SL is equipped with frequency inverter for sensitive movement. ATHLO chain SL is designed for loads from 125 kg to 2,500 kg.