WALL TRAVELLING JIB CRANES
Wall Travelling Jib Cranes provide long lateral movement of materials without taking up floor space or interfering with large overhead cranes. Wall-travelling jibs increase overall plant productivity by quickly handling smaller lifts. Dafang Wall Traveling Jib Cranes are cost-effective, custom engineered solutions that are specifically designed to meet your production needs and building specifications.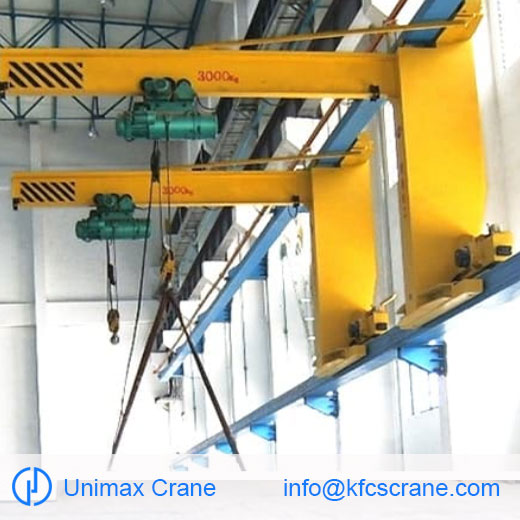 Wall Travelling Jib Cranes Application:
Widely applied in professions and so on machinery, metallurgy, automobile, shipbuilding, glass, papermaking, chemical industry.
Features
Easy maintenance
Easy installation
Flexibility of operation
Safe and reliable
More Details
When looking for a lifting option for a smaller space, one should look to the option for Jib Crane. This crane is an excellent choice, as it is strong and versatile, robust and flexible. The tough construction of the jib boom ensures that it will not wear out. These cranes can be used for material and machinery loading-unloading small assembly jobs, localized fitting etc.