SEMI GANTRY CRANES OF Philippines
Gantry Crane are also known as Portal crane or Goliath crane. Include single girder gantry crane, double girder gantry crane, engineer gantry crane, semi gantry crane.
Semi gantry crane are a cost-effective alternative which just have one side support leg, the other leg traveling on the ground rail, the other side is the end of the bridge girder same as the overhead crane end beam, it is traveling on the bracket rail. They are also an ideal supplement to overhead/bridge cranes at the workstation level.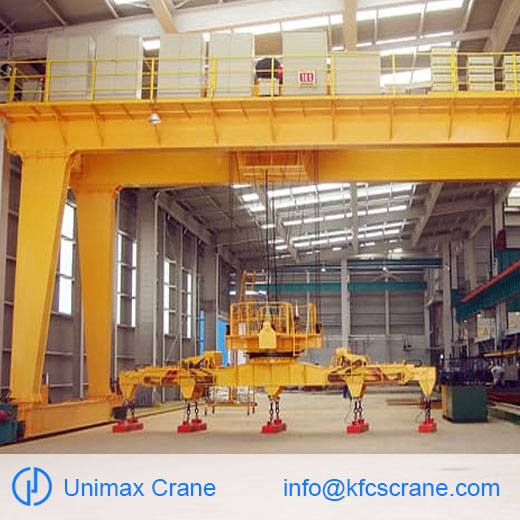 The advantage of semigantry crane is that it can be installed below overhead cranes that already exist. That realized the extensive cover of the floor area.
Application:
Semi gantry crane is mainly used in Steel, Forest Products, Intermodal, Biomass/Pellet, Concrete and many other industries.
Features
Can be installed below overhead cranes that already exist, equipped with all the necessary safety device
Can save the cost than the full gantry crane
Suitable for both indoor and outdoor, semi gantry cranes is one of the practical lifting solution for many applications.
Include double girder semi gantry and single girder semi gantry crane
Equipped with high quality accessories