3 ton Electric Hoist for HITACHI
Lifting heavy equipment,Make use of our best-in-class Hitachi electric chain hoists. The 3.000kg Hitachi chain hoists are the perfect fit for many needs. Our electric chain hoists will save you time, reduce the risk of damaged goods, and above all make your workplace a safer area.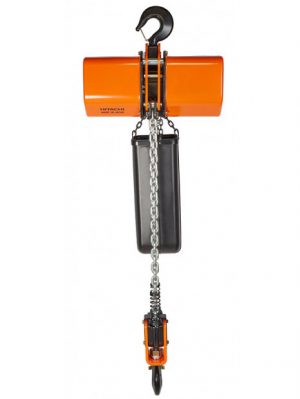 Efficiency and safety are the most important factors at a construction site, dockyard, garage, or other locations where heavy equipment is lifted. That's why you should carefully select your new hoist. Hitachi's hoists are built upon decades of innovation and experience and have proven to be of the highest standards. Next to this our hoists are fast delivered and enable businesses and people to reduce the time used to complete multiple projects and lifting work.